Deer Lodge George Jones Tribute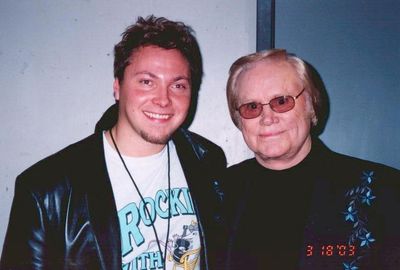 (Click here to stream the album)
The album was born on a sunny summer day in July 2013 in Portland at the Deer Lodge.  Ezra and I were listening to vinyl records in the bar.  As we tend to do when it's just me and him in there, in the off-hours, we were listening to George Jones.  The really random cuts, like his 80's albums "Shine On" and "Yesterday's Wine."  We were sad because George had recently died.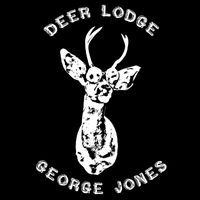 It was in that spirit that thinking out loud I blurted out, "We should do a George Jones tribute album!"  Ezra is the best friend you can have because he is so supportive and open-minded.  In his typical fashion, he responded immediately, "We totally should."Ezra and I have been friends since elementary school, Abernethy Elementary in Southeast Portland to be exact.  We've always had the easiest friendship, the type where you can sit in silence for twenty minutes and not say a word.  Or say whatever comes into your mind without a care.
And hence Deer Lodge George Jones was born.  We spent the next few hours hashing it out, and it went from just me and him recording all the songs to a Deer Lodge-family affair, and then soon after that we started asking some of our favorite Portland musicians to come aboard.  I had a few favorite acts here in Los Angeles I'd been wanting to work with, in addition to some in San Francisco and Seattle.
Below is a nice interview I did with April Baer of Oregon Public Broadcasting and the whole article here: