Deer Lodge George Jones Tribute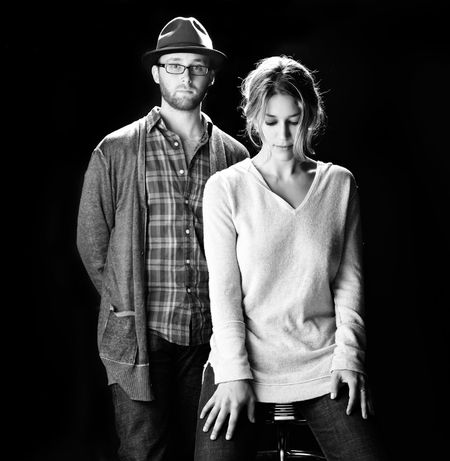 The Wellspring is a Los Angeles duo that I don't know how I learned about, but I do know which song of theirs hooked me on their sound.  On my Facebook feed I noticed that they did some music for a soundtrack, and on their page was a cover of "The Ballad of El Goodo" by Big Star.
When I saw they'd covered it, I thought to myself, "You can't cover that song!  It's too much of a lay-up!"  Simply because I love that song, it's such a beautiful anthem, it seemed perfect and unassailable.  So I played The Wellspring's version, all ready to not like it.  But it blew me away, and brought tears to my eyes, it was even better than the original!  Such tender harmonies.
So I knew I wanted them on the George Jones album.  When they turned in a rough mix of their song, I knew that this was the perfect foil to the traditional renditions I knew we'd be knee-deep in.  Their version breathed new life into a 40-year old song, and made it the kind of thing you could hear on the radio, at Coachella, or an Apple commercial.
Talia's voice is so tender and clear.  And the instrumentation is thick and layered, even with handclaps and banjo on the outro.  I also love how they chose not to change the gender of the lyrics even though there is a female singing the song now rather than the male voice of George in the original.
Here's George doing the song way back in 1962:
Here's The Wellspring's version of "Ballad of El Goodo":