Deer Lodge George Jones Tribute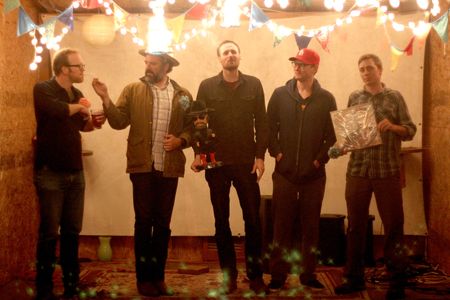 I had never heard The Tumblers' music, nor the song they chose to cover, " Seasons of My Heart."  That's a great way to come into a session – primes you for an adventure.
This track has grown into one of my favorites on the album.  I love Tyler's vocal delivery – and he has great microphone technique in the studio.  I also love the lazy electric piano on this song and the overall groove.
The boys in the band stayed late into the night after the session, and it was great to get to know these guys.  Some very deep conversations about the future of global politics at 2 a.m.!
Here's the Tumblers at the George Jones tribute show at the Landmark Saloon in Portland, Dec. 2013: